"The Bump Board" is a feature on the new ESPN Show
Loudmouth Bass
where the hosts Jay Kumar and Mark Zona* do a Top 5 list of some sort. This past show was: Top 5 things you need to be a Professional Bass Fisherman.
BP Bump Board of Top 5 things needed to be a Pro Bass Fisherman:
(My list is way better than the Loudmouth boys this week)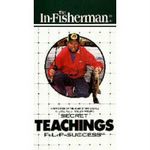 5. You NEED to know F+L+P=Success


4. You NEED the Current Bass Pro Shops Catalog and $100,000 in BPS Gift Certificates.

3.You Need to know how to Speak Bubba!
(
Most big time pro tournies are deep in the heart of Bubba Country.)

2. You NEED a Sweet Chariot with a Sweet...

Minn Kota Maxxum Pro with 101lbs of Thrust, Lift Assist, Universal Sonar, Weedless Wedge™ 2 Prop, Maximizer™, Bowguard 360°™ Breakaway Mount, with a bow recessed pedal. (Arrh! Arrh! Arrh!)
Drummroll Please
1. And Last but certainly not least to be a Bass Pro you NEED to BLOG.


Sure it hasn't caught on yet, but it should!
(*Mark Zona has complemented the Bass Pundit Blog and is playing for the Bass Pundit Championship with the Team Z-Pundit. Currently Z-Pundit is in 8th.)