Today my little brother Steve has turned 33, Woohoo!
I thought I would use this occasion to share with his wife Kim and their daughter Haley Jewel what Stephen looked like when he still had hair in the back of his head(or any part of his head for that matter). From 1988...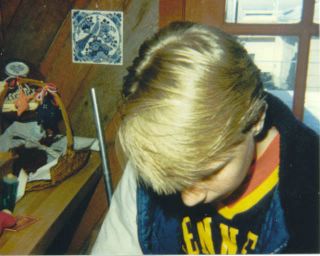 And for Steve's (and family&friends viewing pleasure) a retro Flashback to the Summer of 91
The STUNTMEN


It's Stunt Kid, The White Rabbit, Schmenzig, and Cleaveng!
About to perform another dangerous death dealing or defying STUNT!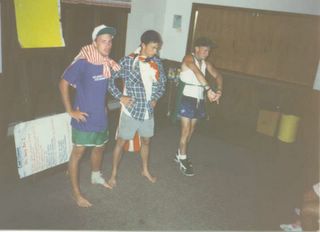 But before they do that, they must stretch first, wouldn't want to pull a muscle while cheating death...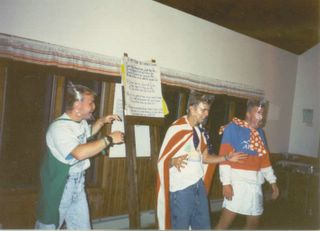 like when the stuntmen put plastic bags over their heads.
(Take no notice of The White Rabbit turning purple and blue
.)
Miraculously they all survived that stunt.
Later they want on to perform this truely daring stunt...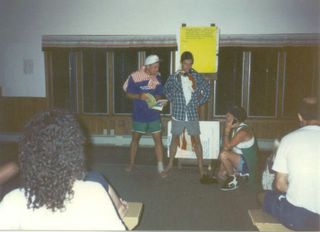 Schmenzig, Cleaveng, and The White Rabbit making crank phone calls
(The Skit Czar's personal favorite)
How did that go again...something about Batman and Robin but I've forgotten.
And who can forget Schmenzig bouncing off the windows and walls.

And last but not least in this B-Day tribute. This is the Bass Pundit Blog and so...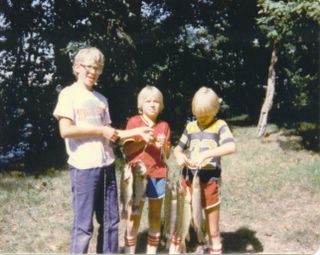 A pic of the BP with the B-Day Boy middle and Todd from 1984 when Steve was 12. I think Steve and Todd actually caught a few of those Pike out of the "back bay" if I recall correctly.
Happy Birthday Again Schmenzig!